Hunting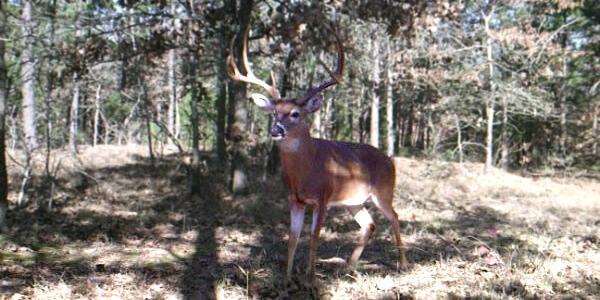 Kirkes Black Angus Ranch is in a very secluded location and we have an abundance of wild game. A lot of effort is put forth to ensure the safety of wildlife on and around the ranch.
No matter what you would like to pursue if it is native to this area you are likely to have great success hunting it here. We take trophy whitetails seriously, give me a call and let me help get you on track to the buck of a lifetime.
---
Whitetail Hunting
Whitetail $150 per day.
Book Out Dates for your exclusive hunting $250/Day.
Hunting by the day
Lease is 1000 acres plus
$150 per day per hunter
Must book early season dates
$150/day deposit required per hunter to book (non-refundable)
Kill fees as follows
Under 120" $350
120-130" $450
130-140" $550
140-150" $750
150-160" $1100
160-170" $2100
170" and up $3100 + $50 per inch
The current Oklahoma State Record Typical was killed west of our ranch. I personally have seen the mount, and have seen larger, more impressive bucks live, in-person on our ranch.
The age structure of our deer herd has been managed for over fifteen years. There are numerous mature bucks. We are most interested in only serious trophy hunters.