Kirkes Black Angus Ranch
16th Annual Production Sale
Thursday • October 21, 2021 • 12:30 p.m. CT
at the ranch • Talihina, Oklahoma
Welcome to the Kirkes Black Angus Ranch Web site
Kirkes Black Angus Ranch would like to say Thank you for taking a moment to view our genetics. If you are seeking the best genetics in the beef business let me share some information with you. K BAR has produced the # 1 Marbling female in the Angus Breed twice since 2008. Currently there are only 2 sires in the Breed with a 12 or better for CED and over 1.30 for both Marbling and Ribeye EPD's. Those are K BAR Boomer & K BAR Yoshi both of which have produced some of the top cattle at K BAR over the last few breeding cycles. High quality semen in available on both bulls.
K BAR is a professional beef operation with the goal of producing the best cattle in the beef business. If you are seeking cattle for real world conditions with a hoof that last our cattle are selected for such and have proven over recent years to be the best hooved angus the breed has to offer without giving up the high end performance genetics.
K BAR genetics excel for across the board EPD performance, a high percentage of the genetics at K BAR stand alone in the breed with a EPD sort of the most economically important EPD traits. Don't rely on someone else to make those decisions that affect your bottom line, pick up the phone and give me a call today for genetics that will give your program the best opportunity to move forward and reap the rewards of superior genetics!
Embryos, Semen, Bulls and a select few commercial heifers that will be calving in September/October of 2021 are available.
K BAR sells WW Livestock Handling Equipment nationwide with factory direct shipping to your location.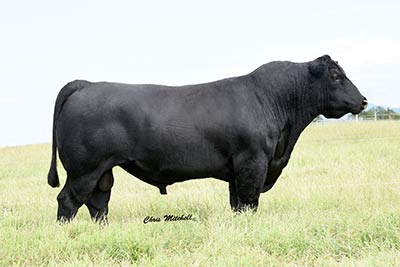 K BAR Boomer • 19083750